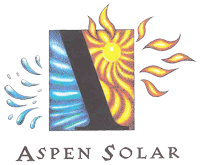 1-970-925-3659
Home Page
Our Designs
Solar Panels
New Homes
Historical Bldgs
Installations
Radiant Panels
Unique Jobs
About Us
Awards
Testimonials
Certifications

Photo Gallery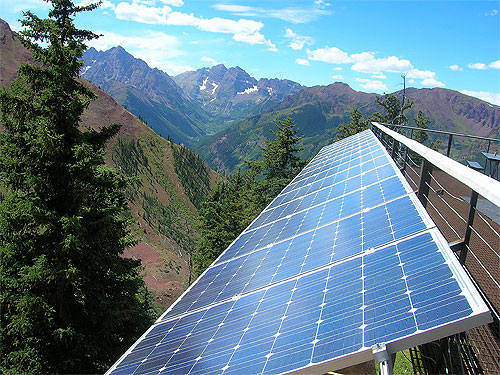 "We build the best and service the rest."
Design, installation & maintenance of active, passive, and photovoltaic energy systems since 1982 for heating, hot water, lighting, and pumping water.

The systems are state-of-the-art, environmentally clean, efficient, economical and easy to maintain.

Solar thermal heat panels are a perfect match for the temperatures that radiant floor heating systems need to heat both residences and businesses, and has tremendous opportunity for implementing into new construction.
---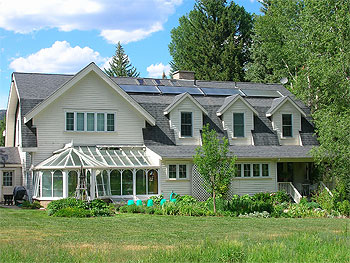 Roof-top panels
Click here for more photographs of current solar panels.
Aspen Solar works with architects,
commercial developers, contractors, private homeowners,
and Government agencies.



Our Clients Come First!
Mike Tierney
Aspen Solar
P.O. Box 2391, Aspen, CO 81612
970-925-3659